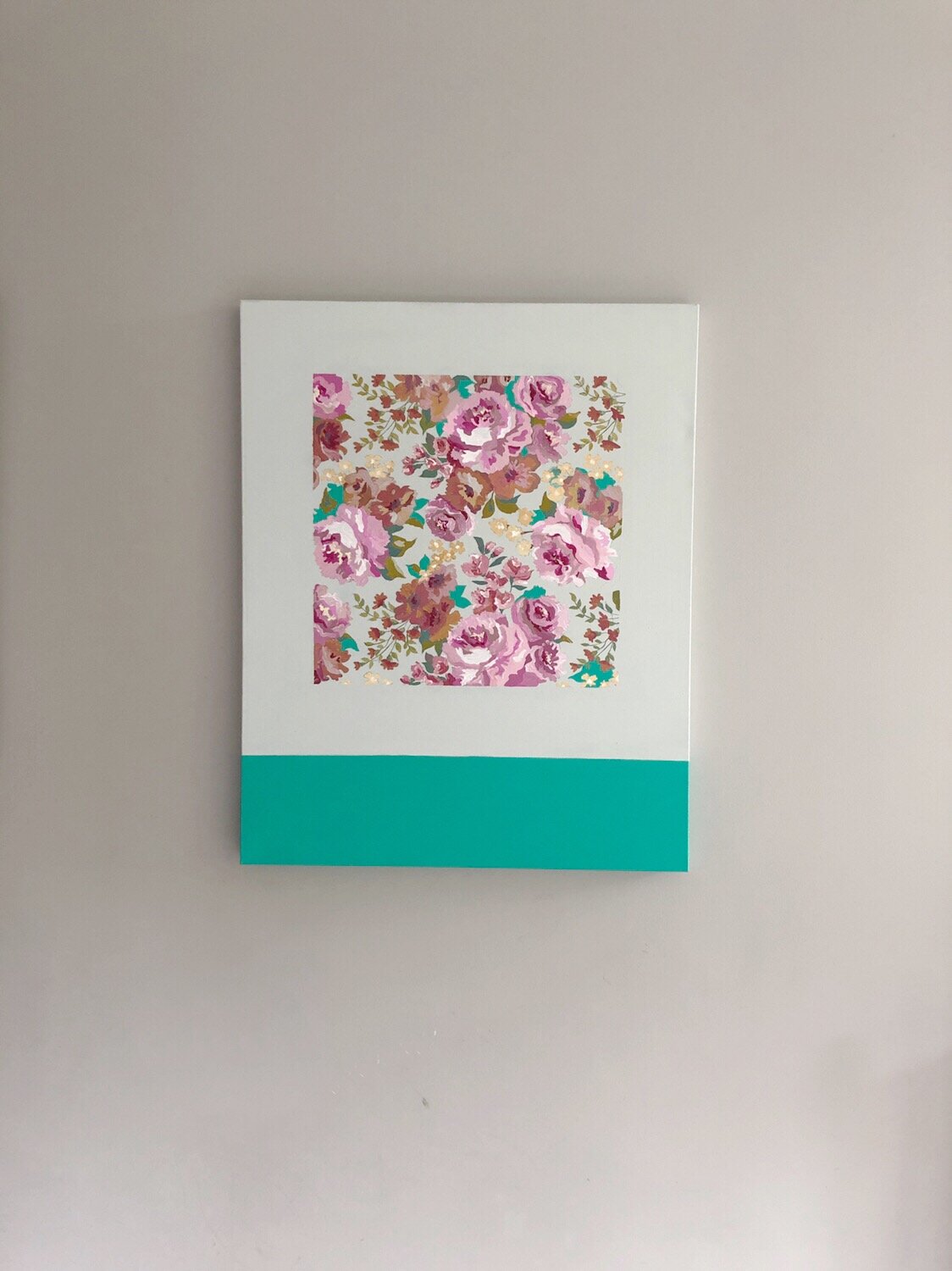 Color Field with Peonies
Inspired by the fading Summer beauty and vintage wallpaper, I love injecting unexpected color combinations into timeless designs and traditions of decor.
Peonies are painted in an unexpected color palette of dusty pinks and burnt siennas, framed by olive green foliage. The tiniest areas of teal add an unexpected pop of vibrance to the Fall color palette. The pattern within the painting keeps the eye moving, allowing areas of rest upon intentional pencil lines and flat color fields.. The bold area of color that wraps around the edge makes this works both timeless and modern.
"Color Field with Peonies" 2019
24x30x1.5 inches, acrylic gouache on canvas
Paintings are intended to be hung any direction at the discretion of the buyer.
Free Delivery within the continental United States.
Contact makeartstudios@gmail.com to inquire about international shipping.